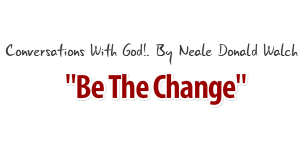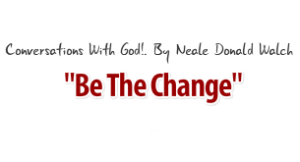 What does it mean? "Be The Source"?
Today I was watching the video shared on YouTube where one of my favorite writer "Neale Donald Walsch" sharing his wisdom. He said one thing which literally hit my head with lots of relief with my current emotional imbalance through which I was going through.
What was those magical words?
Be The Source!
Yes! We all have various distinctive human qualities in abundance like you may have patience, peace, humor or anything else which you feel have in abundance. In fact, we all at the time of birth had every human quality in abundance. We just forgotten "Who we really are".
All great human being who have come to earth like Jesus, Buddha, Muhammad Pagamber, Krishna all have been the source of everything which they wanted to have in their own life itself. Let the energy of enlightenment flow through you. Be the source of peace and then peace will become your own nature, in the process anyone who is coming in your contact should be the recipient of the peace itself.
I am going to live this mantra from tomorrow onwards and will try to be the source of each and every human quality which I feel I must have within me.