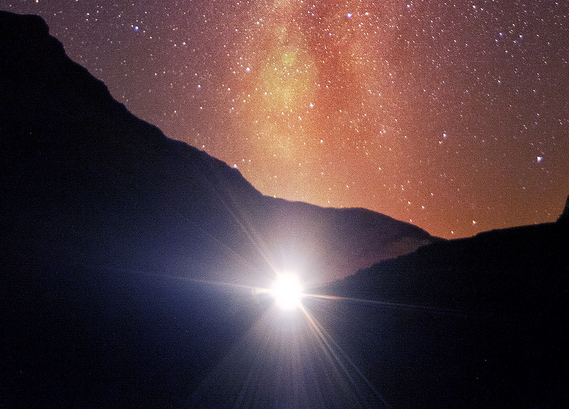 Today I am starting a totally new chapter in my blogging life. Totally true and original by myself. No search engine optimization, no promotion just facts about my life and my own conversation with God.
You would be thinking, I have become mad or something?
But no, it's very real. I have been in discussions with god or some might call as supreme power or universe or whatever name you want to give, please free to give. i don't really want to go into in details in name.
You may not be knowing me, for those who don't know me. I am Vikash who is earning money online from quite sometime now. Not with consistency but earning. Some significant amount started to come from last 6 months back. That is the time, when i became more active in one of the great Internet marketing forums "Warrior Forum", where many great Internet marketers meet online and share their wisdom with each other and in the process they make each other richer in one aspect or another be it money or values.
Last week, I found one person as my coach only who seems to be having a good success at the forum and it looks to me that he is earning large sum of money with his online endeavors. I don't know, why but first time…I asked someone to mentor me to reach my goals of making a certain amount of money per month.
He replied me back with this response as follows:
"I am looking for one student, who has burning desire to succeed.
Anyway, the coaching consists of setting clear financial goals, prioritizing them so that your subconscious cooperates and invents ways to achieve your desired outcome.
You see, we live in a fathomless sea of possibilities, that our mind doesn't notice until we force it to, so that means opportunities are always there you just need your subconscious to notice it.
But before I decide to invest my time on you, I need complete assurance that you are willing to spare your time on the method and have a burning desire to succeed."
After getting this response from him, I written back to him. I told him that I have burned all my boats now to go ahead to get my dream life. Dream of becoming so big mentally, emotionally as well as financially that I can change the lives of at least some thousands of people around the world.
I told him about my will and current decisions of life, which I had taken just few weeks back. I will share my decisions and story behind that decision in my future blog posts. My response seems honest to him and he became ready to share his wisdom with me.
Under his guidance, I was able to connect back to this universe again. Which I felt earlier that just a mental chattering. His persistence forced me to actually do a proper discussions with the universe.
So here it is, My first day experience, which I recorded just after the meditation session. Going ahead, as per guidance by my coach, I started to write it down within my live conversation. So, stay tuned for those important conversations, which I feel are going to be very useful for you or for that matter for anyone else in the same manner as it was important for me.
My insights after the session starts here:
————————–
Wow! I gone into that kind of deep meditation session for the first time. I actually felt like connected with supreme power without doing any breathing consciousness type of exercise, which I was doing till this experience.  I was doing meditation with several other meditation techniques from last few years, but today it was entirely different experience altogether.
I asked few questions with the universe (I will call that other side with which I felt like in discussion as universe). I first asked about my financial goal which was about earning certain amount of money per month consistently with my online efforts is appropriate for me. Whether this goal is right was appropriate? The answer was resounding yes this target at the start is good enough to feel the success.
I again asked, what is the best method of achieving that goal? How to go for that goal? After asking this question, I suddenly got distracted from there, I started watching some weird scenes, I don't know what were those things.
After few minutes of distraction, I gone back again to the point where I left the discussion. I again asked the same question, "What is the best method to achieve my goal?"
I got an answer in positivity for my WordPress maintenance services which I provide through Warrior forum itself. My next question was,"How to market my service effectively"? The answer which I got was again getting me back to warrior forum only. I got an inspiration that I can list my services there with some discount to fellow warriors and that will enhance the momentum of clients towards my services again, which from few weeks are in reducing trends and I should increase my dialogue there in Warrior Forum only.
Just after this dialogue, I forced myself back to normal physical consciousness. I thanked the universe about this amazing experience through Anoop as an inspiration to achieve the desired results and do good things in this lifetime.
—————————-
I have posted above experience a day after. You can read my second day experience which was more inspired and felt like more authentic than this experience. I will again thank to my coach, who guided me back to do the natural communication with the universe.
Thanks for reading!
Vikash
You can read other Day's discussions and This Series of Write-ups By Clicking Below
https://enjoymylife.org/category/message-from-unseen/
Carl Jones Thanks for the Image