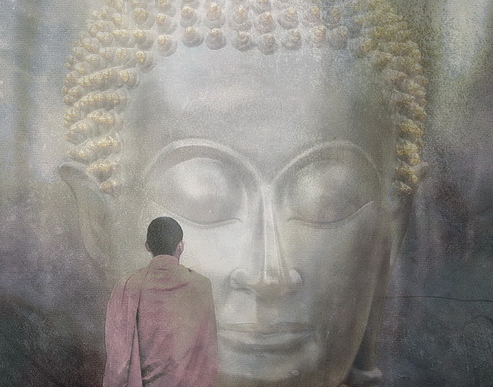 Today's I will go straight to the discussion.
—-
Me: Hi
Universe: Hi Vikash, So you are not feeling good today?
Me: Yes, because I have not done anything substantial, which we have discussed to do yesterday within your lesson of perseverance.
Universe: You Know! You should be proud of what you have achieved today in the given set of circumstances today.
Me: But, I have not done anything which we had discussed and almost agreed to do.
Universe: It's Ok, Vikash. I don't think that you should be that harsh with yourself, if you carefully watch and analyze your day once again, you will find that you have actually made sure that you have invested each and every minute of your available time in some very important activity or another. You have completed small bits of very important tasks which are important to take back to your physical movement of you and your family and I belive that is an important task of your overall scheme of things. Apart from that physical work, you have completed some very important 2-3 tasks successfully which are very important and certainly going to enhance your brand and article marketing.
Me: Yes, i feel that tose 2-3 tasks are consolation to me that at-least I have done something in the direction of my goal. But, I should have been able to done article writing and invested some of my time in article marketing as such.
Universe: It's OK Vikash, Now move from today. Focus on tomorrow. Now, you should plan your next day in such a way that you can do your planned actity better than today. Life itself is a game of learning and improvement by each passing day. You will reach to your goal, if you are focused and I feel that you are focused enough to achieve your goals much earlier than you are assuming right now. Days, like these will come and you can not do much about those days. My suggestion will be not to take it seriously.
You also need to understand that in the game of life, you are the most important aspect of the game. if you allow yourself to feel low and disheartened, this is your loss only. You also have a very important responsibility of taking care of your mental and physical being and keep yourself happy, which in return create more instances of happiness and joy in your life.
As your mentor have suggested you, whenever you feel like your are feeling today, visualize your goal in the same manner as your mentor Anoop have asked you to visualize.  This small exercise will bring back you to your happy and enthusiastic frequency again.
Enjoy your day. It's Very late at your end. Take rest now, Start fresh tomorrow with a fresh guard. We will talk tomorrow.
Good Night!
Me: Good Night and thank you.
—————————————————–
Stay tuned for next day's discussions. I hope, I will be able to keep my focus long enough to get this fruitful dialogue going as smooth as it is going right now.